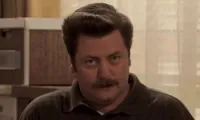 Friel's Twitter feed is on fire and I use the term "fire" on purpose. If you have been a listener of Wretched Radio for any length of time you will understand the fire reference and the feeling that Friel gets when it is used.
His Twitter feed as of late has been spot on discussing self esteem and the destruction that it has led to among evangelicals. I am a perfect example of the self esteem destruction that can root in the church and our hearts.
'But He gives a greater grace. Therefore it says, " God is opposed to the proud, but gives grace to the humble ." Submit therefore to God. Resist the devil and he will flee from you. Draw near to God and He will draw near to you. Cleanse your hands, you sinners; and purify your hearts, you double-minded. ' -James 4: 6-8
There has been a recent push for self esteem and to be proud of you and your accomplishments. This movement has rooted itself in body image discussions and how it is important to love your body no matter how unhealthy you may be.
Self esteem is also destroying evangelicals. My biggest battle against my sinful body and mind is pride. Pride lurks around all of my earthly "accomplishments" and "acknowledgements". I pray for God's Will for this podcast and blog, but how often to I check my stats after a post? How much do I yearn for more views, likes, and comments? I say it is for God's Will, but do I mean it? My pride is interfering with my full submission to His Will.
When we read the gospel it should be clear to us that pride is a deadly sin. It can even lead us to a multitude of sins. The gospel should also show us that there is no reason for us to be prideful in anything as we are wretched, wicked souls.
If you want to hear how wretched you really are, listen to Paul Washer. If you want a false sense of earthly self-esteem, listen to Joel Osteen.
There is absolutely no reason for God to love my wretched self. There was absolutely no reason for God to send His Son, Jesus Christ, to die for me so that I may have eternal salvation. The love that God has for all of us sinners is beyond amazing and infinitely great. He has the power to forgive any sin that we may commit and still loves us unconditionally.
The only question that remains: Why do we hold back from serving him unconditionally?
This is a key fact that should be fully understood. There is a movement that has taken root alongside of the self esteem movement regarding the "trigger" for salvation. The mainstream push is to say that we have "accepted" Jesus Christ into our hearts. –As if it was our choice to allow Christ to save us–. There is absolutely no work that can grant us eternal salvation.
Instead of asking Christ into our hearts, we need to understand that we are dropping and letting go of our sinful nature. We are saying no to continuing a life of un-repentant sin. Christ saves us from our sinful nature and gives us the seed (Holy Spirit) to win the battle against our sinful natures. We still sin, yes, but with the Holy Spirit embedded in us we are unable to live shackled to sin.
Our self esteem and our pride pushes us into the thought that we invite Christ into our hearts. We do not have a "Jesus shaped hole" in our hearts, but an eternal need for Christ to come rescue us from our sinful, wicked ways. He saves us from an eternity in a conscious, eternal damnation. He adopts us into His Eternal Kingdom.
Pride, as show in James 4, opposes us to God. This is a strong statement that should alarm all of us. It alarms me. How prideful am I? I find pride lurking behind me, waiting for me at every turn. I repent and weep at the thought of my wicked pride.
God bless