The bond between a grandson and grandfather is something unlike anything else on earth. I have been blessed with having two grandpas that I dearly respect and had great relationships with.
My one grandfather died last year and was your typical blue-collar GM worker. He loved the unions, American jobs, and especially his Budweiser. I remember his shop on the farm having an Obama yard sign and a Trump yard sign next to each other, symbolizing he voted either Union or NRA and never swayed.
Loyalty to those two groups was his strongest suit. His commitment to his grand kids was also very impressive and honorable. He was with me when I shot my first deer on his property and taught me everything I know about the outdoors. We had a great relationship.
He died on my sister's wedding day. Being the first death of a loved one for me I found it extremely hard to deal with. Why would God choose to take him on my sister's wedding day? He sat in his Lay-Z-Boy to take a nap after he took his friend out hunting but never woke up. Being upset at first, I questioned why God would take him so young and healthy, out of nowhere.
But I have grown to think that I would want to go out just the same way! I have seen way too many relatives suffer for years before their painful death and it saddens me to my core. What a blessing it would be to go out during your morning nap!
My grandfather and I (that is still alive) have a very special relationship. Not only do I consider him my best friend, but he is also my mentor with my faith. No man I have ever met reads his Bible more than my grandfather. He can recite passages and have an in depth conversation about any topic in the Bible… which leads me to my blog posting today. How do you lovingly disagree on Biblical topics that you are both so passionate about? How do you lovingly disagree with your Biblical mentor and loved one?
I am passionate about the young earth theory, but he holds to the gap theory. Not only are we both strong in our beliefs on this, but we are both educated on the subject. I am obviously not nearly as educated as my grandfather, but I can hold my own debating the age of the Earth.
But the biggest disagreement we have is on salvation. I believe in once saved always saved, but he holds to being able to lose your salvation. I believe in predestination but he believes in free will. Calvinism v Arminianism is the greatest theological debate and destroys friendships and families! How do I lovingly disagree with my grandfather?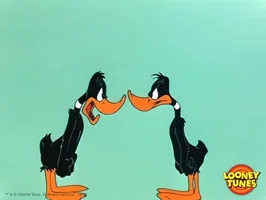 What an amazing God we worship where we can have so many theological debates and disagreements, but still revolve around the same gospel. We both believe that Jesus Christ died and rose for our sins so that we may be saved and have an eternal life in heaven with God. We both believe that God is three in one; God, Jesus Christ, and the Holy Spirit. There is no doubt in my mind that we will both live our eternities in heaven with our Lord and Savior.
These disagreements can turn south very quickly. We are both determined that we are right and the other is wrong. I love and care deeply for my grandfather, but these disagreements hurt my heart greatly.
I have posted a video link below to a John MacArthur, R.C. Sproul discussion. They are both titans of the modern expository, evangelical movement that has helped shape my views and Biblical viewpoints. I respect both of these men and they had a great, loving relationship. They greatly disagreed on the topic of infant baptism. Sproul agreed, MacArthur disagreed.
God bless