My journey through a false salvation and some "life tips"?
Journeying Through a False Salvation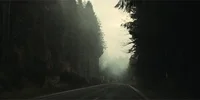 I'm not sure when I was truly converted, but I remember the day I recited the Sinner's Prayer. Easter 2018.
For most people saying the sinner's prayer on a holiday it is a reaction to the convicting message you might have received after not attending church since Christmas. Maybe you were caught up in the atmosphere and decided that maybe today is the day that you straighten up your act and ask God into your life. To fill the "God shaped hole" that is in your heart.
But what happened next week? Were you convicted when you were sinning? Convicted when you hung out with your atheistic friends?
For me, I have been truly converted into a son of Jesus Christ, but it has not always been like this.
I lived my whole life in a false salvation. Falling for lusts of the eyes, flesh, and wallet. I did not care how I got it, but I always did. I hurt many people and many people had hurt me in return. It was a vicious cycle that God finally saved me from.
What was worse is that I knew the law and the ten commandments. I grew up in church and fully believed that I was truly converted. Even though I lived in sin, un-repenting sin, I still believed that I was a true son of God.
Verses Dealing with False Salvation
'You hypocrites, rightly did Isaiah prophesy of you: 'this people honors me with their lips, but their heart is far away from me. 'but in vain do they worship me, teaching as doctrines the precepts of men.'" Matthew 15:7-9
'If anyone thinks himself to be religious, and yet does not bridle his tongue but deceives his own heart, this man's religion is worthless.' James 1:26
'No one who is born of God practices sin, because His seed abides in him; and he cannot sin, because he is born of God. By this the children of God and the children of the devil are obvious: anyone who does not practice righteousness is not of God, nor the one who does not love his brother. ' -1 John 3:9-10
Do any of these verses describe you? They described me… each one of them. Whatever verse or passage you find dealing with false salvation described me in my life. What drove me out of it? The work of God.
There is nothing that I did to bring me out of my false salvation but the work of the Holy Spirit in me. The last passage highlighted above is very important. It is important because it highlights the fact that "His seed abides in him". The seed that abides in us is the Holy Spirit. The Holy Spirit guides us in our daily walk and would not allow for us to be living in constant sin. This does not mean that we do not sin but it simply means that we would not continue to live in a constant, unrepentant sin. An unrepentant sin that we lived by that would lead us to eternal damnation would be described in this passage:
'Or do you not know that wrongdoers will not inherit the kingdom of God? Do not be deceived: Neither the sexually immoral nor idolaters nor adulterers nor men who have sex with men nor thieves nor the greedy nor drunkards nor slanderers nor swindlers will inherit the kingdom of God. And that is what some of you were. But you were washed, you were sanctified, you were justified in the name of the Lord Jesus Christ and by the Spirit of our God. ' -1 Corinthians 6:9-11
This command is also continued in Revelation:
'But the cowardly, the unbelieving, the vile, the murderers, the sexually immoral, those who practice magic arts, the idolaters and all liars—they will be consigned to the fiery lake of burning sulfur. This is the second death." -Revelation 21:8
Driven to a True Salvation
What a glorious feeling, that God chose me to be apart of His Holy Kingdom! I have been washed clean of my lustful sins and I cannot sin anymore under the Holy Spirit. My continuous lusts for earthly desires have vanished. What a glorious feeling!
My passions to be a better husband and dad engulf me. My passion to stay away from earthly lusts and television shows that would make me stumble is greater than ever.
God has blessed me immensely with the gift of the Holy Spirit. My spirit is now on fire for God and His Will to work through me, whatever the cost. Praying for His Will no matter the cost for me can be unnerving, but what an amazing feeling to know that one day we will be face to face! His glory will drive me to my knees when we meet and His Glory no drives me to fall to my knees and pray for repentance. To be washed clean and anew. My spirit for God is great and my love for His lost sheep is great as well.
We are called to go and make disciples!
The Truth About My Journey out of a False Salvation
The journey to getting here has been troubling. The Holy Spirit has turned my life upside down and now coming out of it I feel amazing. I have left most of my friends besides just one or two because of my commitment to Christ. I had friends that led me to stumble and it was important for me to distance myself. I have had to quit watching all of the shows that I had once loved.
Sons of Anarchy. Vikings. Etc.
All of the earthly repugnant shows were in my Netflix feed. Joe Rogan was on my podcast subscription list. I loved the earthly lusts of this world and put Jesus Christ on the back burner.
I was an awful husband and father. I put other wants above them and put them way back on my list of priorities. I blamed all of our problems on my wife and made her feel horrible. I was a hypocrite as I talked about Christ but never lived like I knew him.
I was destined for hell until the Holy Spirit saved me.
Too often people use their testimonies to show how great they are. To show how they accepted Christ into their lives. The only chance that I have for eternal salvation is through Jesus Christ. He saved me and by no work of my own. I am a wicked soul in need for a savior and He saved me.
God bless